Kowhaiwhai
(noun) painted scroll ornamentation – commonly used on meeting house rafters.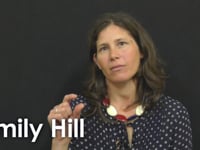 Background
The last few years the church has been grappling with a big question: how do we, as a community of believers, be relevant, authentic and available to the communities and cultures in which our church resides in all that we do, including the Sunday gatherings? It's what we've come to call the 'cross-cultural journey'. This journey has not begun recently, some may remember the work that Lionel Stewart and others did 35 years ago. The passion has remained a fire in people's hearts over many years.
Six years ago, the flame was refanned when Duane Major shared a challenge that he and the other 24-7 Youth Workers felt by the diversity evident in the youth communities in South West Christchurch.
At a wananga retreat on Onuku marae, Banks Peninsula, in February 2011, the church leadership teams determined that the church would actively journey to be authentic and inviting to all the different ethnicities and cultures which make up the wider church communities. Also, that this journey would endeavour to draw insight from the Maori cultural heritage that is unique to Aotearoa, New Zealand.
This journey would be done in the context of the church vision:
… by word, sign and deed; helping people become lifelong followers of Jesus Christ
… ma te kupu, ma te tohu, ma te mahi e awhinatia mai te tangata kia whakawhai noa ai i a Ihu Karaiti.
This determination at Onuku was a spoken commitment to the journey… ma te kupu. The kowhaiwhai is part of demonstrating this commitment… ma te tohu. The manifestation of this commitment is determined by what we do… ma te mahi.
Many of you are fully committed to this journey and are excited about where it might take us. However, others are perplexed by it and do not see its relevance. Yet despite these reservations, most have determined that it is what Jesus is calling us to do. The day Emily Hill, the artist, spoke concerning the kowhaiwhai design, many in the church were encouraged. A number in the Sunday morning gatherings joined in taking a stone from Birdling's Flat and committed to pray for God's leading on this journey.
Emily spoke of the kowhaiwhai as the history book in a wharenui/ meeting house. It tells the story of its people, not only its history but its values, hopes and aspirations. The telling uses what is, initially, an unfamiliar alphabet but once you know the meaning of the symbols, a narrative is revealed.
So our kowhaiwhai tells our church story.
Check out the booklet we made for the full story on the Kowhaiwhai.